Seafood like Shrimp, scallops, and salmon can be found anywhere around the country, but it's the technique, the flavor, and a special place to make it just the way it should be. Missouri is such a place where you will find chefs and restaurants that know about seafood. Missouri has seafood restaurants with some of the best seafood, and here is a list where you will find it.
1. Bristol Seafood Grill, O'Fallon, Missouri
Bristol Seafood Grill is a fantastic seafood restaurant that has a fancy vibe going on. The restaurant first opened in the Power and Light district with lunch and dinner on the menu, ready to serve their guests. The restaurant works with local farmers and fishers to source some of the freshest seafood and ingredients to do it for their guests. Their most famous dishes include lemongrass shrimp tacos, almond-crusted tilapia, and fresh-shucked oysters. You can visit their website to get more information and a detailed menu.
2. Eddie V's Prime Seafood, Kansas City, Missouri
Eddie V's is just the place for you if you want to treat your taste buds with something new. This is the place you should check out in the Kansas City area. Eddie V's Prime Seafood restaurant's unique and stylish decor adds to the dining experience. You must try items like oysters, Chilean sea bass, or George's Bank scallops. Other than the food, Eddie V's is known for the live jazz music in its V-Lounge from 6 p.m. to 10 p.m. every night. You can visit their website to make reservations, get information and have a look at their menu in detail.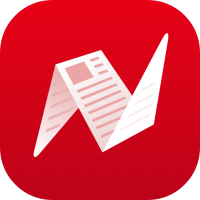 3. Broadway Oyster Bar, St. Louis, Missouri
Broadway Oyster Bar is housed in a 170 years old building in St. Louis. If you are not in for the seafood, you might still find this place interesting. The restaurant itself has been serving delicious New Orleans-style seafood to its guests for over 35 years. You must try some dishes like fresh Gulf and Blue Point oysters or get a traditional Po'boy with lobster, shrimp, or even crawfish tails. You can dare your friends to try out their alligator sausage or naked gator tacos. Besides the food, you can enjoy their live music scene where regional and local bands perform every night. For more details, visit their website.
4. Churchill's Steak and Seafood, Columbia, Missouri
Churchill's Steak and Seafood restaurant first opened in 1986 in the Columbia area, and since then, it has been providing its guests with a fine dining experience. This restaurant is a place where you can have formal dinners and candlelight with a special one. The restaurant is fancy with a relaxed atmosphere, and their seating is exquisite. Churchill's menu offers various items like grilled oysters, crab cakes, and seared sea bass. For more details and menu, visit their website.
5. 801 Fish, St. Louis, Missouri
801 Fish, like its name, is a unique dining experience in a good way and has been serving great seafood to its customers since 2013. The combination of the freshest ingredients with innovative cooking techniques makes up for some delicious dishes. 801 Fish restaurant has a fully stocked raw bar to ensure the guests are served the best seafood. Their menu has shrimp Louie salad, Maine lobster mac & cheese, and New Zealand ora king salmon. You can visit their website to make reservations, get information and have a look at their menu in detail.
We recommend Missouri for its authentic and traditional style of seafood; it's like nothing you have had before. You must give a try to the Missouri seafood restaurants.