Arizona is also called The Golden Canyon State, to mark one of its most famous spots. It is the 6th largest state in the US and home to about 7.2 million people. Besides the Grand Canyon, it is also known for its weather and geography.
This state has many tourist attractions. Everyone - locals and tourists are fans of rooftop bars - there is no denying that. If you are curious about Arizona's rooftop bars, we have listed the 6 top rooftop bars in all of Arizona for you down below.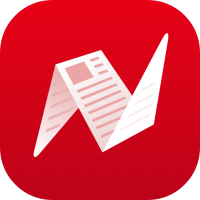 6. Rockbar
In the charming city of Scottsdale, you can find a rooftop bar called Rockbar. The rooftop patio has a bar and televisions to watch sports. The bartenders here are very friendly and attentive. This is the best place to watch a game in town. Take a group of friends and come to Rockbar on the weekend, you will have a fantastic time.
Phone: (480) 331-9190
Location: 4245 N Craftsman Ct Scottsdale, AZ 85251
5. Playground Bar & Lounge
This bar is one of the more unique ones and is located in Tucson, Arizona. It is beautifully decorated with swings hanging from the ceilings and grass walls. This rooftop bar overlooks Tucson. The cocktails are quite creative and they have a good selection of beers. The rooftop patio is perfect for dancing with their music. If you are in the mood for some drinks and dancing, this is the place for you to go.
Phone: (520) 396-3691
Location: 278 E Congress St Tucson, AZ 85701
4. From The Rooftop
From The Rooftop is a beautiful restaurant in Phoenix, Arizona. It has some great views of downtown Phoenix. They also have a pool, firepit, and plenty of area for seating guests and space for people to dance. The atmosphere here is chill. It is perfect for a night of drinking beside the pool.
Phone: (602) 675-3500
Location: 222 E Portland St Cambria Hotel Downtown Phoenix Phoenix, AZ 85004
3. The Perch Brewery
The Perch Brewery is a hidden gem located in Chandler, Arizona. This rooftop bar has some of the best live music. It is a great place to visit with your friends to grab a drink and relax. They have an amazing beer selection including some great craft beers. It has a gorgeous sunset view. The atmosphere is very welcoming and the outstanding staff will make you feel at home. If you are in Chandler and looking for a rooftop bar to get some fresh air and amazing drinks, drop by The Perch Brewery and you will not regret it!
Phone: (480) 773-7688
Location: 232 S Wall St Chandler, AZ 85225
2. FLINT By Baltaire
This place is situated in Phoenix and offers some of the best views. You can get a direct view of the peak of mountain Piestewa from their rooftop bar. The bar seats are very comfortable. They also have some tasty dishes. This place has great service and overall, will provide you with a good experience and some lovely views.
Phone: (602) 812-4818
Location: 2425 E Camelback Rd Phoenix, AZ 85016
1. Lustre Bar
Lustre Bar is one of the most popular, if not the most, rooftop bars in Arizona. It is located in Phoenix. It has a gorgeous view of downtown Phoenix. Lustre Bar has some of the best drinks which are reasonably priced. They also have a lovely pool. The bartenders are friendly and the atmosphere is quite relaxing. If you want to have a real fun time in Phoenix, Lustre Bar is the place for you. Take a group of friends with you and you go home having some of the best memories in this rooftop bar.
Phone: (602) 258-0231
Location: 2 E Jefferson St Phoenix, AZ 85004
What rooftop bars have you visited in Arizona? Which one is the best in your opinion? Let us know about your experience in the comment section, we would love to hear it!