Georgia has a population of 3.979.765 and over 12,000 restaurants. It is easy to get lost in time when researching the best restaurants to dine at. What's even more challenging is to find restaurants with delicious Amish dishes. These restaurants offer ambiance, delicious meals, and fast service. If you enjoy mouthwatering meals worth every penny spent, these are five of the best restaurants you should visit if you love Amish dishes.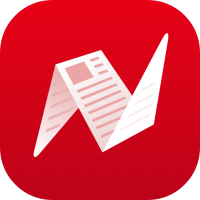 Dutch House Restaurant, Bakery& Coffee House
The Dutch House restaurant is located at 14455 US-1, Wrens, GA 30833. It is open Tuesday to Sunday from 11 AM. It closes at 8:30 PM Thursday to Saturday and at 3 PM Tuesday, Wednesday and Sunday. Dine-in and takeaway services are offered here. The restaurant serves three-layered special order cakes, two-layered decorated cakes, fluff, or cheesecakes. There are party items, casseroles, candy, rolls, bread, loaves, cookies, cupcakes, muffins, pies, and cakes.
There are also sandwiches include BLT, Ham, Turkey, Club, Chicken salad, and Turkey. The bars include Ritz, Lemon Bars, Peanut Butter Bars, Suhar Free fruit Bars, Brownies, Chocolate chip cream, sugar-free coconut bars, and sugar-free fruit bars. The finger-licking pies include coconut cream, lemon, pecan, one pie, coconut macaroon, chocolate, chocolate peanut butter, sugar-free coconut cream, and sugar-free chocolate.
Yoder's Deitsch Haus
The restaurant is located at 5252 GA-26, Montezuma, GA 31063. It is open Tuesday to Saturday from 11:30 AM to 2 PM and opens on Saturday from 4:30 PM to 8:30 PM. It has dine-in and takeaway services. The meals here are delectable. The Strawberry Fields Salad has a fresh spring mix topped with strawberries, radishes, dried cranberries, pecans, and gorgonzola cheese, served with a raspberry vinaigrette and homemade fruit bread. You can choose either chicken or shrimp. There are also soups, chicken, roasted Turkey, Seafood, sandwiches, beef pork, and Yoder's Famous Fried Chicken.
Oil Lamp Restaurant
It is located at 401 General Courtney Hodges Blvd, Perry, GA 31069. It is open Monday to Friday from 11 AM to 8 PM and has different dishes each day. Roast beef, fried Pork Chops, meatloaf, and salads are some of the dishes served.
211 Main Street Restaurant & Bakery
It is located at 211 W Main St, Lavonia, GA 30553. It is open Monday to Friday from 10 AM to 3 PM and opens on Friday from 5 PM to 8:30 PM. It has various soups, salads, sandwiches, panini, desserts, baked goods, frozen goods, and kid's options like P&J sandwiches or grilled cheese sandwiches. The Twisted Frito Salad has fresh mixed greens tossed with a mixture of bacon, tomatoes, sunflower seeds, cheese, twisted honey barbeque chips, with creamy poppyseed dressing. The club sandwich is three slices of homemade bread with American Cheese with a Black Forest ham, smoked turkey, lettuce, tomato, bacon with mayo, and mustard.
Piedmont Bar and Grill
It is located at 560 Dutch Valley Rd NE Suite 100, Atlanta, GA 30324. It is open Tuesday to Friday from 3 PM to 10 PM. On Saturday and Sunday, it opens at 11 AM and closes on Friday and Saturday at 11 PM and 3 PM on Sunday. The menu has various dishes like Ribeye, Salmon, Grilled Grouper, burgers, Sandwiches, Salads, Pies, Crispy flatbread layered with Jach cheese, grilled chicken, and Pesto.
Having a delicious meal in a nice cozy place is essential if you are after value for money and having a good time. Other than having mouthwatering meals, these five restaurants have the best and fast services. The meals described are just some of the dishes available at the restaurants.
If you found this article helpful or if you want to recommend a restaurant that I missed on the list, kindly leave a comment in the comment section.