Delaware has a population of 973,764 as of 2019. It also has a lot of restaurants serving mouthwatering dishes. This list of the best 5 Amish restaurants will help make it easy for you when you decide to eat out or order.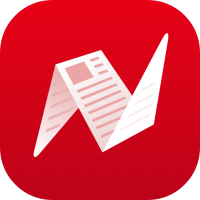 Millers Country Kitchen
It is located at 701 N Broad St Middletown, DE 19709. It is open Thursday to Saturday from 8:30 AM and closes at different times; on Thursday at 6 PM. Friday 7 PM and on Saturday at 4 PM.
For breakfast, there is, among others, The Breakfast Haystack that includes toast or biscuits, home fries, choice of meat, scrambled eggs, grilled peppers, choice of gravy, and onions topped with cheese sauce served on a heaping plate. The Dutch Scrambler has eggs, home fries, mushrooms, onions, peppers, scrambled together with cheese sauce, and a side of toast. For Melts, you can try out the Beef, Bacon, and Cheddar Melt, a grilled pot roast, cheddar cheese, bacon, and BBQ sauce on grilled homemade white bread for melts. The Reuben Melt includes sauerkraut, turkey swiss cheese, and thousand island dressing on grilled homemade rye bread. The specials include Chicken Parmesean Sandwich with crispy chicken topped with Miller's signature sauce and mozzarella cheeses on a roll served with chips and a pickle.
Stoltzfus BBQ
The Stoltzfus BBQ has a menu that consists of some delicious meals like Cajun wings, Chicken wings, Brisket, Lechon, Pot Roast, and Roast Beef. It is located at 701 N Broad St, Middletown, DE 19709. It is open from Thursday to Saturday from 8:30 AM and closes at 6 PM on Thursday, 7 PM on Friday, and 4 PM Saturday.
The Country Eatery
It is located at 950 N State St, Dover, DE 19904. It is open Tuesday to Sunday from 7:30 AM to 7:30 PM, and on Sunday, it closes at 4 PM. It has Dine-in and takeaway Sevices. In addition, it has flavorful Seafood, Pasta, Country Dinners, Vegetables, Homemade Desserts.
You can try out some of the dinner options, including Veal Oscar, which is sauteed veal with asparagus and crabmeat topped with hollandaise sauce, or the Two Pieces of Calf's liver topped with brown gravy and fried onions. Chicken Chesapeake includes chicken breast stuffed with crab imperial, Delaware Crab Cakes made with lump crabmeat, either boiled or fried. The Country Seafood Sampler includes fried Delaware crabcake, flounder, shrimp, scallops, and clam strips.
Zook's Corner Restaurant
It is located at 550 S New St, Dover, DE 19904. It is open Tuesday, Friday and Saturday from 7 AM. It closes at 5:30 PM on Tuesday and Friday while on Saturday it closes at 3 PM. It is home to delicious homemade meals like Pizza, Salads, Subs, Sandwiches, fried Kitchen, and Boardwalk Fries. For breakfast, you can have Cheese Omelet, Alpine Omelet, breakfast combos like 2 Eggs, and your choice of toast and meat.
The Well Coffeehouse and Marketplace
It is located at 6949 Lancaster Pike, Hockessin, DE 19707. It is open Monday to Saturday from 8 AM to 7 PM and closed on Sunday. It serves terrific subs, and the BBQ is to die for. The menu includes Breakfast sandwich with or without meat, omelet, Bagel with butter or with Creamcheese, home fries, side meat, Ham and Cheese, Chicken fingers, P&J, Grilled Cheese, fries, onion rings, mozzarella sticks, jalapeno poppers, warm roast beef, homemade turkey, corn beef, ham & cheese, tuna, chicken salad, and hot Roast Beef.
These are some of the restaurants that serve delicious fresh foods. If you found this helpful article or if you want to recommend a restaurant that I missed on the list, kindly leave a comment in the comment section.