Florida has over 21 million and the third most populated state in the United States of America. With over 21 million people to feed, Florida has a lot of Restaurants. To save you time researching the best restaurants, here are some of the best Amish restaurants you should try out.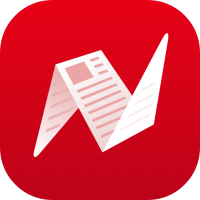 Der Dutchman
The Der Dutchman location is at 3713 Bahia Vista St, Sarasota, FL 34232. It is open Monday to Saturday from 7 AM to 8 PM. THE Der Dutchman is an Amish restaurant that offers a buffet of classic fare and a bakery with pies and other baked goods. The menu includes the Family Style Meal that has Amish-style foods served around the table. The Broasted chicken, the restaurant's specialty, is marinated, breaded, and broasted under pressure in a trans-fat-free making it crispy outside and juicy inside.
Dutch Valley Restaurant
Its location is at 6721 S Tamiami Trail, Sarasota, FL 34231. It is open every day from 7 AM to 9 PM. Like the 
Dutch Valley Super 3 at the price of $11.00, some delicious meals consist of 3 farm-fresh county eggs with three fluffy buttermilk pancakes or one waffle with a choice of £ bacon strips sausage grilled Breakfast Ham. The Hot and Spicy Huevos Rancheros consists of farm-fresh homemade salsa covering two warm flour tortillas.
Peach Restaurants
Its location is at 5240 FL-64 Bradenton, FL 34232. It is open Monday to Sunday from 6 AM to 2:30 PM.
 The Peach serves yummy meals like ultimate Cheese Omelette, a combination of American, Swiss, Cheddar, and Monterey jack cheeses. The breakfast burrito has scrambled eggs, sausage, cheese, onions, tomatoes, and peppers folded into a soft tortilla served with sour cream and salsa on the side. There is also an omelet with sauteed mushrooms and spinach complemented with sour cream.
Crager's Restaurant
 Its location is at 7218 N Tamiami Trail, Sarasota, FL 34243. It is open Tuesday to Sunday from 7 AM to 8 PM and closed on Monday. Some of the meals on the menu include Buttermilk pancakes. Pigs in a blanket that consists of savory sausage wrapped in 4 buttermilk pancakes, Tender breaded, and deep-fried chicken served on grilled sourdough bread with lettuce, tomato, and mayo. In addition, there is a vegetable soup bowl or a chili bowl of soup sprinkled with shredded cheddar cheese and served with diced onions on the side.
For salads, you can select what you want from the menu, like the chef's salad that has Julienne ham turkey and American cheese with a garden green salad tomato wedges and hard-boiled egg served with house dressing and croutons. The Chicken Breast salad has strips of marinated and freshly cooked chicken breast on a bed of garden salad, hard-boiled egg, and tomato wedges served with the house dressing and croutons.
Buckingham Farms
Its location is at 12931 Orange River Blvd, Fort Myers, FL 33905. It is open Tuesday to Saturday from 8 AM to 4 PM while it closes at 6 PM on Friday. The BLT & egg has crispy applewood smoked bacon with shredded seasonal greens. Sliced tomato, mayonnaise, and a fresh fried egg served in a housemade buttermilk biscuit. For lunch, you can try out the Firecracker Burger, a BF signature short brisket blend ground beef seared topped with fire-roasted jalapenos bacon, habanero, sliced tomato cheddar cheese, and mayo. There are various salads like chef salad, cran cake salad, roasted beef salad, spinach salad, house salad, and Asian kale salad with spicy shrimp.
If Amish meals are something you fancy, try out these restaurants. The meals as mentioned above are just some of the dishes each restaurant offers from various other dishes. Also, if you found this helpful article or if you want to recommend a restaurant that I missed on the list, kindly leave a comment in the comment section.