Get updates delivered to you daily. Free and customizable.
How a 4-year-old boy and his mom helped to end hairstyle discrimination in Illinois schools
On Friday, Gov. Pritzker signed Senate Bill 817, the Jett Hawkins Act, inspired by a 4-year-old boy sent home from his preschool because he had braids in his hair.
It began one day when a little boy asked his mom to braid his hair for school. "I said, 'Okay, how do you want your hair?'" Jett's mother Ida Nelson told CBS2 Chicago. "He said, 'I want it in braids.' He was so happy, so excited to go and show his friends.'
But his excitement turned to sadness when he arrived at his private school on Chicago's West Side and was told his hair violated the school's dress codes.
Though the law was on the school's side, Jett's mother did not give up.
"I told him, 'I'm just going to take it to the court of public opinion,'" she said. "I said, 'I'm going to get the law changed on your a**.'"
And that is exactly what she did.
When State Sen. Mike Simmons (D-7th) heard about what had happened to Jett, he took up the cause and sponsored Bill 817. The bill prevents schools from having dress code policies that target hairstyles historically associated with "race, ethnicity, or hair texture."
Simmons said, "I wear my hair how I want to wear it. I want that exact same thing for kids in schools. A bill like this is ground zero."
In Friday's press release, Gov. Pritzker stated, "Nobody should be made to feel 'less than' for how they express themselves - so in Illinois, we're making it so school uniform and dress code policies in Illinois cannot prohibit or restrict hairstyles historically associated with race, ethnicity, or hair texture." He continued, "Today, we are adding to the progress we've already made by allowing students of color to embrace the power of their heritage rather than compromise their identity. This is yet another way Illinois is making powerful strides in transforming the culture of our schools."
California was the first state to ban hair discrimination when it passed the Crown Act (Create a Respectful and Open Workplace for Natural Hair) two years ago. Since then, similar laws have been passed in 13 states.
Ida Nelson explained why this bill is more important than how someone wears their hair, "For us, this is bigger than just hair. Our hair is an extension of who we are as a race and is deeply connected to our cultural identity," she said. "This is one huge step towards improving the mental health outcomes for our children, as it ensures that they will be in healthier learning environments. But the work must continue to proactively create safe spaces in schools where children of color are accepted completely. Our hair, our blackness, our existence, deserves to be celebrated vs tolerated."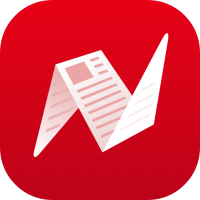 This is original content from NewsBreak's Creator Program. Join today to publish and share your own content.
Comments / 0
Add a Comment
Get updates delivered to you daily. Free and customizable.