Photo by Jeswin Thomas on Unsplash
One day, coming home from the store, my wife decided to go through a drive-thru taco shop up on the South Hill. You might know the place. It is nestled away at the end of a strip mall on Regal.
To this day, I have no idea what she was thinking, but I am thankful she decided to try something new.
I still remember when she brought home those takeout boxes. We put our groceries away and then sat down for our taco takeout lunch. The first bite into those wonderful tacos was amazing.
There was something familiar and tasty about these tacos. They reminded me of street tacos in Portland, Oregon. When my wife and I were first married, we lived in downtown Portland. We had access to all kinds of great food and there was this little shop we used to go to.
These tacos were just like that place.
Tacos Are Tacos, So What?
Well, actually tacos aren't tacos. All tacos aren't created equally. Sometimes you go to a taco place or Mexican restaurant and what you get there is about as good as something you make at home.
Other times, you go to a place and the tacos are okay. Just above homemade quality, but nothing to be over the moon about. Yet, there are times when you come across a place and you know that you found something specials.
That is what we found in this great little drive-thru shop on the South Hill. Something special. So, where are these special tacos? They can be found at El Charrito.
I would argue that El Charrito is one of a few under-the-radar places to eat in Spokane too. Until now.
The Details On El Charrito
Here are the main details for El Charrito so you can head on over there today to get those awesome tacos. To be honest, you can sit down inside, but we have never stopped in, we go through the drive-through all the time though.
Location
You can find El Charrito at 4304 South Regal Street, right next to Waddell's at the end of the strip mall. They have the drive-through at the end, or you can stop in for seating.
Hours
Their hours of operation are Sunday through Thursday 10:00 AM to 9:00 PM and Friday and Saturday from 10:00 AM to 9:30 PM. This way, you can grab lunch or dinner with them at any time all week long. At our house, we will do both lunch and dinner depending on the day.
Menu
While they do have a wide range of foods, we only go here for the tacos. Their tacos are amazing with pork, beef, chicken, and more. We typically don't get a big meal or anything, just two or three tacos for each of us. So, I can't really speak to their overall menu.
Final Thoughts
We love getting lunch or dinner from this place. The people are friendly. The Drive-thru is convenient. And, the food is great. Most of all, there aren't many places like it on the South Hill or Spokane as a whole.
I would highly suggest that you drive-thru El Charrito today and pick up some tacos.
One last thing though, going through the drive-thru can take some time. So be prepared to wait a little bit. But, this wait is totally worth it. There has not been a time when we have regretted getting food here.
Other than El Charrito, where is your favorite Taco place in Spokane?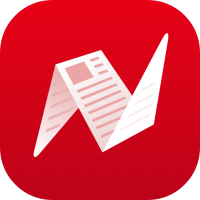 This is original content from NewsBreak's Creator Program. Join today to publish and share your own content.