A man suspected of commercial burglary has been dubbed the Winnie the Pooh Bandit
Santa Cruz Police
A man who is accused of stealing from several Costco locations throughout the San Francisco Bay Area and in Santa Cruz sure picked a big way to stand out to investigators.
Police in Santa Cruz released surveillance images of a man wearing a Winnie the Pooh sweater who is wanted for several criminal offenses. He has been nicknamed the Winnie the Pooh Bandit by police.
Investigators said the Pooh bear suspect hit several Costco stores to commit commercial burglaries, along with other crimes.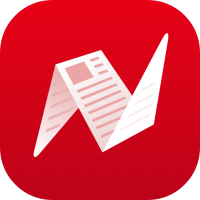 "On March 6 at 12:12 p.m., a commercial burglary occurred at Costco in the City of Santa Cruz," police stated. "The Santa Cruz Costco suspect is also a suspect in commercial burglaries at other Costco retail stores in Mountain View, Foster City, and an attempted burglary in Gilroy."
The Santa Cruz Costco is located at 220 Sylvania Ave.
"The male suspect wore a unique black hooded sweatshirt with a large picture of Winnie the Pooh on the front," police added. "The suspect was a White male, 45-55 years old, 5'10"-6'0" tall with a medium to slightly chubby build. In addition to the Winnie the Pooh sweatshirt, the suspect wore a dark gray baseball cap, blue jeans with a light or white belt, and black shoes."
His getaway car was less discernable, according to police.
"The suspect may be associated with a small silver or gray SUV or hatchback car," police stated. "If you can identify the suspect or provide additional information, please contact Detective Trevor Kendall at (831) 420-5963."
Retail crimes have been sharply rising throughout California with big box stores like Costco often victimized.
In January, police in Hercules, Calif. busted a large-scale retail theft operation that targeted Home Depot stores throughout the U.S. west coast.
"On January 28, 2021, Hercules Officers were alerted of a suspect known throughout the state to steal items from Home Depot and then make returns on some of the items stolen to make back the money for the purchased item," police stated at the time. "Home Depot has been working cases for this suspect for over three years and believes he has stolen over $4.5 million from Home Depot. Since September of last year, it is confirmed that the suspect had stolen over $500,000 from multiple different Home Depot stores up and down the west coast."
The bust made a gigantic dent in the criminal operation, which Home Depot had been aware of and investigating for quite some time. The suspects hit stores throughout the Bay Area and California.
"A Multi-State Organized Retail theft crew apprehended today after four years of Stealing from The Home Depot. The estimated loss during that time is about 4.5 million dollars. This crew averages about $105,000 per month in thefts," police stated at the time. "After eluding multiple agencies, Hercules Police were able to catch the culprits today in a shopping center across from The Home Depot. The crew had approximately $10k of merchandise in their possession from thefts today in Tracy, Fairfield, and Vallejo."