Police union slams progressive San Francisco District Attorney's "criminals first" agenda for spike in retail thefts.
via Twitter
The union representing San Francisco's Police Officers blamed a "criminals first agenda" by the city's embattled District Attorney for an alarming spike in the number of Walgreens, CVS, and supermarkets being looted out of business.
The most recent "grab-and-run" retail theft happened at a Walgreens store at Gough and Fell St. on Monday, June 14. A shopper shared a video of the brazen theft, which has since gone viral and drawn international scrutiny about San Francisco's major crime problem.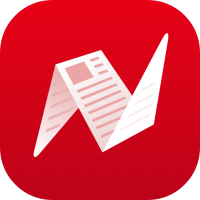 "What happened in that Walgreens has been going on in the city for quite a while," San Francisco Police Officers' Association Vice President Lt. Tracy McCray said of the shocking theft during an interview on FOX. "I'm used to it. I mean, we can have a greatest hits compilation of people just walking in and cleaning out the store shelves and security guards the people who work there standing by helplessly because they can't do anything."
Walgreens has closed 17 of its stores in San Francisco in the last five years because of unchecked and repeated "grab-and-run" thefts. The pharmacy chain spends 35 times more on security at its San Francisco stores than its locations across the country.
Walgreens notes 14 of its top 20 stores for security calls nationwide are in San Francisco. Being employed at a San Francisco Walgreens is also dangerous, with employees being subjected to threats 30 times above the chain's average.
"San Francisco is the epicenter of organized retail crime in the country," Brendan Dugan, CVS Pharmacy's director of Organized Retail Crime and Corporate Investigations told a Board of Supervisors committee on May 13.
"Traditional guard service has become ineffective," Walgreens said of its San Francisco locations.
"What is happening in San Francisco?" The FOX anchor asked Lt. McCray during the interview.
"What you have is obviously crooks knowing that they can just go in because there are no consequences," she replied. "There are not enough cops out. You try to put a cop at every corner, which is unrealistic. And it's just the 'criminals first agenda from the District Attorney because he's not prosecuting any of those crimes as felonies or as a commercial burglary."
San Francisco's District Attorney Chesa Boudin and his progressive prosecution tactics have been heavily criticized by the POA and other residents for not taking a harder stance against criminal offenses in his city.
"This is gonna get slapped down to a misdemeanor, and as said before, if you still [steal] below $950, you get a citation and you just get to walk away," Lt. McCray said. "And if you don't show up for court, guess what, maybe you get a bench warrant or maybe they even tossed out before it even gets to that point. So this is really, anybody could come in and do whatever they want."
She added the thief's choice of a getaway vehicle in the Walgreens theft was like a stolen ride too.
"Do you think you rented that bicycle?" she asked. "Do you think he actually paid to use that Lyft bicycle?"
"You're probably right about that, Lieutenant," the anchor replies.