Professional-grade illegal fireworks are blasting off on a nightly basis throughout the Bay Area, rattling the nerves of residents, and overwhelming law enforcement agencies who say the problem is only expected to get worse.
"Fireworks are being heard on a nightly basis and many lives are disrupted by the noise," said Palo Alto Police Chief Robert Jonson.
The pyrotechnics are being fired off in communities around the Bay: Oakland, Richmond, East Palo Alto, Pittsburg, Antioch, San Francisco, and San Jose.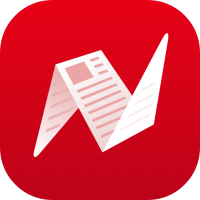 Residents have reported the illegal fireworks to the police, but responses have been slowed because of a lack of location. Once an officer responds, there is also little he or she can do to cite an offender.
"There are a number of challenges to enforcement of fireworks laws," Palo Alto Police stated. "In order to make an arrest or to issue a citation, an officer needs to be able to witness the violation or otherwise catch those responsible in possession of fireworks, or alternately, have a witness who can identify the suspect be willing to sign a private person's arrest. When we have very few witnesses overnight (other than aural 'witnesses'), and considering our officers have to be in the right place at exactly the right time to witness a violation themselves, enforcement is difficult."
In Palo Alto, police have. Partnered with neighboring jurisdictions to respond to fireworks-related calls.
"Our dispatchers are constantly monitoring radio traffic in adjoining cities, and are able to hear when the East Palo Alto Police Department or Menlo Park Police Department are working a fireworks or gunshots call in their jurisdiction," the department said. "In those situations, the dispatchers try to inform the caller that the noise is coming from a neighboring city and that officers from that city's police department are responding to investigate."
In Contra Costa County, the problem is just as bad, with Concord Police asking residents to not call 911 to report illegal fireworks.
"The amount of calls to the Concord PD Dispatch Center this time of year can cause our phone lines to become so tied-up that those in need of immediate police or medical help are delayed in getting assistance," Concord Police stated. "Instead, we strongly encourage community members to report fireworks through our Concord Connect App, which will be actively monitored for enforcement on a non-emergent response basis."
Law enforcement officials expect illegal fireworks to become more common through the summer, especially in the weeks leading up to July 4th. The caliber of fireworks being launched rivals those used in professional shows and can be deadly if improperly used. Local emergency officials respond to reports of serious injuries annually from people who have been maimed by fireworks.
Most Bay Area communities have outlawed fireworks of all kinds, including smaller "safe-and-sane" varieties.
"Sparklers can reach 1,000 degrees Fahrenheit and account for most fireworks-related injuries to children age 5 and under," Concord Police warn. "Fireworks are dangerous and cause fires, which can result in severe injury and even death, as well as costly property damage."