El Paso, TX
6/10/2021
We did it again El Paso!
The strength, resilience, culture, and beauty of our home, our city — El Paso, TX is once again named an All America City Award winner for 2021.
Thanks to delegates who represented our city and contributions from residents who submitted short videos on social media using the hashtag #ACityWithStrength. The National Civic League as part of the 2021 All-America City Awards named El Paso, TX a winner for the 5th time ever.
According to the National Civic League, the award is given to 10 communities annually and;
"recognizes the work of communities in using inclusive civic engagement to address critical issues and create stronger connections among residents, businesses, and nonprofit and government leaders."
Before this year's results were in, El Paso had won the All-America City Award four times in 1969, 2010, 2018 and last year in 2020.
El Paso leader, Congresswoman Veronica Escobar recognized the city's resiliency against the tragedies of the August 3d, 2019 - Walmart shooting, and the huge impact that COVID-19 had on our city. She celebrated El Paso, TX recieving the award for our city via social media, posting:
Congrats @ElPasoTXGov for winning the All-America City award!
Our city's resiliency and ability to help El Pasoans heal from the August 3 tragedy and get our loved ones vaccinated against COVID-19 are just a few of many reasons why El Paso deserves this award.
The 2021 All-America City Awards was held virtually, June 7-9, 2021. This year's theme is "Building Equitable and Resilient Communities."
According to the National Civic League website, some of the benefits of winning include:
Economic Stimulus
All-America City finalists and winners find it easier to attract and retain businesses that generate jobs and a stronger tax base. They also attract and retain residents who want a healthy community. Finalists and winners also have seen an increase in tourism and grants.
Community Pride
The award has reinvigorated communities with a new sense of pride, accomplishment, and teamwork. People are proud to live in an All-America City, and they work to live up to that label and to maintain such a high standard.
Community Collaboration
The application process itself encourages communities to evaluate themselves and fosters new partnerships. People often say they learned more about the great work taking place in their community because of the application process than they ever imagined.
National Recognition
Winning the All-America City Award raises the profile of local efforts and puts communities on a national stage. Winners join an elite network of communities that can proudly call themselves an All-America City. And once a community wins, it's always an All-America City. We hear regularly about communities that still celebrate and take pride in winning even after 40 years or more.
After news broke regarding the final results, city leaders and delegates could share the news with all of us stating:
HURRAY!!! We're 2021 All-America City!!!
The City of El Paso shared congratulations from @AllAmericaCity on Twitter for all of this years winners of The All-America City award across the country.
Congratulations to our 2021 All-America City Award recipients! Bellevue, WA; Carlisle, PA; El Paso, TX; Evanston, IL; Fort Wayne, IN; Kansas City, MO; Livermore, CA; Miramar, FL; Morrisville, NC; Wheat Ridge, CO!!
Did you submit a video to show your support of El Paso in this year's All-America City Awards?
Everyday is a good day to be proud of your hometown, let us know in the comments what you love about El Paso, TX.
"I think El Paso is a city with strength because…"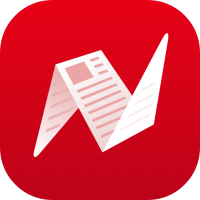 Stay Strong, El Paso!