Police requested backup while pursuing a vehicle near W 22nd St and S Hoover St in Los Angeles on Sunday, around 9:30 pm.
An additional unit joined the chase as the cars approached W 22nd St and S Vermont Ave near Jefferson Park.
The license plate of the vehicle was stolen, making its owner and car history difficult to track.
The cars proceeded to S Norton Ave & W Jefferson Blvd.
At around 9:40 pm, Police reported that the car's two occupants exited the vehicle and fled the scene on foot near 9th Ave and W Jefferson Blvd.
Police pursued the suspects on foot in the area.
Police were able to detain one female suspect, then the other suspect was detained as well.
Police then canvassed the area for evidence reportedly discarded by the suspects during the pursuit.
Police recovered the discarded item. What the item was is not known.
The chase was called off and no further officers needed to respond.
Car Chases in Jefferson Park and the Wider LA Area
Just last month, according to ABC 7 News, a Los Angeles police officer was injured in a crash while responding to a chase in the Jefferson Park area.
Police were in pursuit of a suspected DUI driver around 2 a.m. when an officer who was trying to get to the scene ended up crashing with another car near Western Avenue and Jefferson Boulevard, according to the Los Angeles Police Department.
According to Los Angeles Magazine, in an article published in 2016, "on a simple level, L.A.'s obsession with car chases results from a confluence of factors: the LAPD's aggressive pursuit policy (which is under review by the police commission), the city's horizontality, an abundance of freeways, advances in camera technology, and a competitive TV news market that encourages imitation rather than innovation. Take away just one of those factors, perhaps, and there might not be a car chase filling the screen every time you flick on the remote."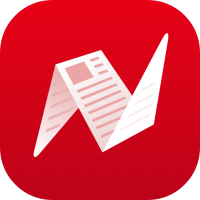 This is original content from NewsBreak's Creator Program. Join today to publish and share your own content.