LA Cha Cha Chá Restaurant is a spot that will have you dancing to your table. The rooftop restaurant is located in the DTLA Arts District and is originally from Mexico City (hence the LA for Los Angeles). The Executive Chef here is Alejandro Guzman, a chef I became slightly obsessed with after having the most UNBELIEVABLE salad and flan at his pop-up Fabby's L.A. And I generally don't go crazy over salad.
I guess our ordering made an impression on the Chef, too, because he remembered our names from the reservation list and sent out complimentary sparkling wine and a few other dishes.
The menu at LA Cha Cha Cha is uncluttered, which makes it easy to order the perfect selection of dishes. Here are some of my recommendations:
Botanas Frias
Remember the mind-blowing salad I referenced...well, Chef Guzman has brought it to LA Cha Cha Chá. It's the Ensalada de Jicama with little gems, jicama, herbs, and tamarind vin ($13). Another must-order is the Tostada Terraza with tuna, crispy cilantro, and chile morita aioli ($16).
The Ceviche de Camaron is a nice dish on a scorching day featuring shrimp in a bath of cucumber and beets ($14). You also can't go wrong with the Tostada Monumento with Octopus, cherry tomato, and Habanero sauce ($15). Honestly, I'm pretty much recommending the whole cold snack section since I can't wait to go back and try the Guacamole and Aguachile...
Botanas Calientes
This is where you'll find warm tacos like Pollo, Chorizo, and the very popular Hongos (mushrooms). The price point hovers around $6 for each of them. Other hot dishes include the Fideo Seco pasta with salsa morita and whipped avocado that transported me back to childhood and my own Tata's cooking.
Kid's Menu
The restaurant offers two unpublished items for children: a rice dish and a Cheese Quesadilla on a blue corn tortilla. You'll probably find the adults will be eating it too.
Principales
The large plates at LA Cha Cha Chá include a charcoal-grilled flounder, Pescado Cha Cha Chá; a Pipián Rojo Con Pollo that the chef is highly praised for; a Carnitas pork shoulder confit; and a Steak Pa' Taquear New York Strip ($44). All the dishes can be split between two people since you've already loaded up on all those botanas before. The steak comes with a side of tomatoes, beef butter, and nopal that will have you returning your board almost completely bare at the end.
Postres
The menu features a choice between a carrot Flan de Zanahoria and a citrus Merengue ($9). Eager to recreate my Fabby's L.A. experience, I went with the flan. It's the perfect amount of thickness for flan, and the fact that the base is carrots keeps it from being overly sweet.
Drinks
The beverage menu includes a section devoted to Cocteles, Cerveza, Agua Fresca, and Vinos. Just like the food menu, it doesn't overdo it with too many options. The Red Pepper Mezcal Negroni is nice if you like things hot and smoky ($16), while the Oaxacan Zombie packs a fruity punch that will sneak up on you ($15). Children will delight in enjoying their own version of an "adult drink" from the Agua Fresca section.
When to Visit
Hours are 5:30 to 10:30 p.m. most nights except Sunday when they are open from 4:30 to 9 p.m. If you have kids, you don't mind the early bird special, which is how we snagged a reservation at this hotspot. The bar seating is also a great option if you're blocked out on OpenTable. The restaurant is closed on Mondays.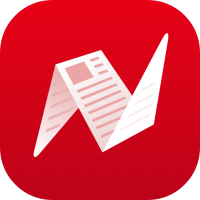 This is original content from NewsBreak's Creator Program. Join today to publish and share your own content.