Get updates delivered to you daily. Free and customizable.
I Failed To Answer When Watson Would Die
Imagining what might be happening in 10 thousand years in the future can give us a profound perspective to our lives as a visitor of this world. None of us here permanently.
Photo by Etty Fidele on Unsplash
I was hesitant to write about this embarrassing experience but after having an existentialist moment, decided to share it with a defeated win situation. In the end… well…
This is about a dramatic end of my presentation to a well-informed group recently.
It caused me stress and anxiety.
I was attending our usual philosopher's group consisting of friends from different professional, educational, and cultural backgrounds with a strong interest in the philosophical aspects of technology and engineering. The group is made up of distinguished thinkers and leaders from multiple technical and engineering disciplines.
It was my turn to present recent progress in cognitive science, artificial intelligence, and cognitive computing. I was excited like a little child to showcase my knowledge, experience, and leadership in this field.
The topic of my presentation was featuring IBM Watson. I outlined the progress Watson made on trending cognitive and artificial intelligence capabilities in medicine, helping doctors to make decisions, molecular science, analytics, IoT, and various industries using Artifical Intelligence.
Since the group consisted of informative thought leaders, I used structured content with the well-prepared point of views by deep diving into critical topics that might matter to them. I was meticulous about practical use cases, architectural schemes, leadership trends, and industry coverage.
In addition to technical, architectural, business, transformational, and societal focus, I provided a historical background on how IBM started over a hundred years ago with Thomas John Watson's vision. As we know, T. J. Watson died in 1956. IBM Watson system was named on his memorable honour.
I even added a few quotes from T. J. Watson to make the presentation attractive. I knew they would like the following couple of quotes as leaders kept repeating them.
If you want to increase your success rate, double your failure rate.
Good design is good business.
Anyway…
My point in this article is related to the unexpected end of the presentation.
At the end of the presentation, we started the regular questions and answers (QA) session. I thought the QA session would be a piece of cake considering my background and knowledge of the topic.
As you may remember, IBM Watson won the Jeopardy as the first-place prize of $1 million, leaving legendary champions Brad Rutter and Ken Jennings behind in 2011.
The Q&A session started. By the way, my favourite part of any presentation is the Q&A session. My reason is to enjoy the reflections of the audience coming from various angles. But this Q&A session was different!
The first question was from a philosophy professor from a tier-one university who also worked as a senior technology consultant on ethical aspects of artificial intelligence on society.
He stood up slowly and asked softly "when do you reckon Watson will die?"
First, the question did not register in my mind. I asked him to repeat the question. He asked again simplifying the question: "when will Watson die?". I never had such a difficult question in any of my presentations.
The first answer coming to my mind was "never"! Smiling, I said: "Watson will not die!". I mumbled and tried to speculate some points such as the generations would further develop it hence it would be eternal.
This was a very bad answer! I felt it in the very fabric of my soul.
Then the next bullet from another philosopher triggered as if from nowhere.
"How do you envision Watson in 10 thousand years of time?".
Even years of my studies on philosophy and my regular stoic practice did not help me answer the question properly.
Photo by K. Mitch Hodge on Unsplash
This was a reality check on nothingness which has been one of my weak points. My mind tapped into some nihilistic and existentialist memories from the past with a flash of light. I hoped to learn from Nietzsche who provided some perspectives, and Albert Camus who died so young and did not get a chance to give us a satisfactory answer.
Then, some quantum concepts started flourishing in my challenged mind in desperation, but I did not dare to continue further. I stuck to my stoic principles to control my audience. I know that humility and modesty are the key virtues.
I felt that I knew nothing! It was not new to me. This has been a strong sensation for me for many years. It became my paradoxical truth.
The presentation and meeting adjourned with no conclusion due to these challenging questions.
No one in this informed group knew when IBM Watson would die.
And no one was able to imagine what might be happening in 10 thousand years in the future.
Do you have any idea?
Thank you for reading my perspectives.
If you enjoyed this story, you might check another story reflecting my philosophical and spiritual outlook to life.
In The End, Life Turns To Be A Dream. I Prefer Pleasant Dreams.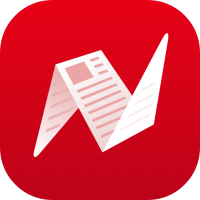 Comments / 0
Add a Comment
YOU MAY ALSO LIKE
Most Popular
Get updates delivered to you daily. Free and customizable.
© 2023 Particle Media.