Get updates delivered to you daily. Free and customizable.
How to Spark Innovative Business Collaboration
Innovation and collaboration are the cornerstones of successful business organizations.
Photo by Ethan Hoover on Unsplash
Creating synergy is one of the main goals for collaboration in transforming business environments. Collaboration is essential to create synergy in diverse teams, especially for transformation initiatives. Many businesses in this economic climate perform substantial transformative activities to stay competitive in the market.
However, collaboration sounds like a stale term posing connotations.
The term 'collaboration' is overused and it loses its significance, especially with the emergence of internet technologies and widespread digital transformation initiatives.
For example, some consider social media as collaborative or collaboration tool. In reality, these so-called social media collaboration tools have little to do with the actual business collaboration.
There is a tendency to consider social media tools as practical, useful, and highly valuable for business collaboration purposes. However, when we carefully examine these tools, we can see that they are more information-sharing tools rather than actual business collaboration tools.
It may sound traditional but from my business experience, in the workplace, the most productive and impactful collaboration tools are face to face meetings, telephone, and video conferencing. With due respect, the rest looks like a fluff.
In its true meaning, business collaboration refers to a diverse team of people working together for mutual goals to achieve successful and synergistic business outcomes. The core team, mutual goals, and synergistic outcomes are essential requirements in digital transformation initiatives in all types of business organizations.
The team focus is, of course, on the work and professional aspect of the collaboration rather than entertainment or hobbies. Therefore, social media adds very little value to the digital transformation initiatives. In my opinion, the focus of social media is creating sensations and offering entertainment.
In the workplace, business collaboration may take place in different modes and formats. One example is two or more people sharing business ideas for a project plan. At a basic level, people may also collaborate by writing using various documentation tools such as Box, Google docs, Microsoft Word, Excel, Visio, or online version of Microsoft productivity tools.
In my business, we use several emerging and popular knowledge sharing tools such as Slack workspace, Trello boards, Webex communication, and Messenger. These tools are available in PCs and mobile devices and can help the team share their documents in an efficient way. These tools can improve communication leading to better business collaboration.
Creating synergy is one of the main goals for business collaboration in these transformation environments. Collaboration is essential to create synergy in diverse teams of digital transformation initiatives.
Business leaders, in these dynamic environments, collaborate widely and productively to reach synergistic goals. They motivate team members to collaborate effectively and efficiently by pointing out the common goals and making them compelling for collaboration. Related to collaboration, I want to highlight the powerful metaphor of fusion.
Fusion is the most advanced and effective type of collaboration especially required for complex and complicated initiatives with unique project goals and business focus.
Creating fusion-based collaboration can be challenging due to economic, social, and political reasons in large business organisations. As leaders, with extensive business, technical, and people skills, we have the advantage to create fusion-based collaboration in diverse digital transformation programs.
Business leadership in these challenging environments requires a passion and entrepreneurial spirit for achieving business goals using fusion principles. The reason we focus on fusion is diversity and inclusiveness aspects of business collaboration with extended teams. Strong people and interpersonal skills are essential to be successful to create and deal with diversity.
Business leaders don't wait for fusion to happen by itself. We know that nothing can happen by itself. Naturally, someone with leadership and architectural skills must initiate it with focused action. This action-oriented focus on fusion is one of the outstanding characteristics of strategic leaders in these challenging business environments.
Once business leaders initiate fusion and invite collaborators to structured activities, then the process is maintained with necessary communication and engagement rules.
Effective communication is a critical enabler of collaboration goals. Depending on the project environments (local or remote), both verbal and written communication types are essential for effective collaboration to happen.
Collaboration for co-located teams are usually conducted on face to face and can primarily be dynamic in delivery. However, geographically distant teams usually use video conferencing, telephone, chat programs, email or some agile collaboration tools such as Slack workspace, Trello boards, and Webex conferencing.
For remote teams, written communication is critical. Written communications can create some challenges though, such as a careless piece of writing may cause some offence and kill the spirit of collaboration. Therefore, people-skilled and politically astute business leaders can play an essential role in facilitating these types of communication sessions by moderating communication channels delicately.
Once the leaders initiate and enable collaboration goals, they need to maintain the desired outcomes with the support of diversely skilled teams. Even though the leaders set the initial team and processes to support the team activities, it is also the responsibilities of other team members to contribute to the goals set for collaborative plans. These skilled teams can collectively create the necessary process and procedures to maintain collaborative activities. They find ways to reach consensus.
To this end, business leaders may also take the role of motivators to keep the transformation teams inspired by showing impactful vision and strategic goals. Leadership vision can have a strong impact on motivating teams leading to better business collaboration.
By focusing on productive collaboration at various levels, business leaders can leverage insights from cross-functional teams and community of practices (CoPs) to create differentiated value propositions for digital transformation goals.
By undertaking many tasks to initiate and maintain collaboration, business leaders keep repeating these activities multiple times with multiple extended teams and integrate these teams to aggregate more intensive business collaboration.
The value of collaboration is experienced with multiple and constant repetitions. Successful repetitions can make ripple effects for growing business success. With success in the workplace, the team members can grow the collaborative culture based on fusion principles aligned with the business organizations' ecosystem, strategic and mission-critical business goals.
This collaborative culture in the workplace can be invaluable.
When collaborative culture starts flourishing using fusion-based collaboration with genuine diversity and inclusiveness, we start experiencing innovation in the ecosystem.
Innovative collaboration is a fundamental success factor for digital transformation initiatives in business organizations. If collaborative innovation stops in a team for any reason, the specific digital transformation initiative will most likely fail.
I hope my experience provides you with useful insights.
Thank you for reading my perspectives.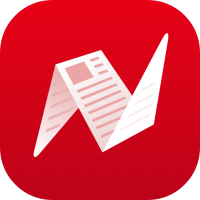 Comments / 0
Add a Comment
Get updates delivered to you daily. Free and customizable.