Digital Media in California made massive progress in this decade and is now leading the sector globally. Experts claim that Silicon Valley is now the media capital of the world.
Large digital ventures of California are so effective that they reach billions of people daily. Global consumers adore their smart applications covering many facets of life. They also established a solid economic power.
For example, apart from selling applications and subscription services, a substantial income is generated from advertising revenues. According to Flexitel, most digital media companies offer free enrolment on their destinations, bringing up issues about how they profit. Their destinations are utilized by billions of individuals over the globe.
New York for many years was endorsed to be the capital for media, but large digital media companies in California, especially the emergence of tech startup companies in Silicon Valley, have changed the global landscape.
California has a large population of around 39.5 million residents across a total area of approximately 163,696 square miles. It is the third-largest state of the US by area. Silicon Valley is reputable in the technology world. It is a region in Northern California. This region is known for technological innovation. In the business world, Silicon Valley is considered a startup haven.
As there are thousands of technology leaders with Internet and digital media focus, many innovations made California a leader in the media industry. Several entrepreneurs in Silicon Valley made a significant difference in media-related innovations. For example, Steve Jobs, Mike Zuckerberg, Anne Wojcicki, Daniel Ek, Brian Chesky, Jack Dorsey, Katrina Lake and Travis Kalanick are a few well-known technology leaders from this region.
In addition, academia made substantial contributions to technology and, consequently, the development of web-based media in California. Prime examples are Stanford University and the California Institute of Technology.
Digital media replaced and made traditional media almost obsolete. According to a Sage Publication paper:
The Internet is the communications platform on which digital media content can be delivered to a wide variety of devices, including desktop computers, wireless laptops, smartphones, and other mobile devices. Over the past few decades, the growth of digital media, the rise of the Internet, and the proliferation of mobile devices have combined to burst open the very meaning of mass media in several ways.
Digital media and information technology are tightly coupled and gained momentum with the emergence of the Internet. In addition, emerging technologies such as artificial intelligence (AI), machine learning (ML), deep learning (DL), neural networks, Cloud Computing, Internet of Things (IoT), and big data analytics expedited the proliferation of innovations in digital media ventures of California.
Young entrepreneurs use the Internet innovatively and create media applications that address many pain points of consumers. Some applications they have made turned out to be game-changers in the media industry. However, various generations react to them differently as pointed out by Deloitte.
According to Larry Alton on The Balance Small Business, six main factors affected the growth of Silicon Valley entrepreneurs. One of the most significant contributors is the convergence of academia, the private sector, and government. This is an excellent combination for creating innovation in California.
From an economic perspective, Larry points out that contributions are aided by a high density of wealthy investors and funding Institutions. In addition, access to amenities, inspiration from prior success stories, a level-headed approach to failure, and emphasis on the platform over a product made the real difference in the growth of entrepreneurs in this state.
The Pandemic affected the vitality in California. Silicon Valley entrepreneurs used technology tools to continue their work and keep their clients. However, despite its remarkable growth, the future of Silicon Valley is unknown.
As an indication from hindsight and the current growth, the region is expected to stay competitive as they created a sustainable technology infrastructure in the form of innovative media platforms. Rather than products, they focus on growing the platforms enriched by new applications.
For example, headquartered in California, media platforms like Facebook, Twitter, YouTube, Google, Netflix, and Tik Tok have billions of users globally. In addition, you can find the top 100 media companies listed by Zippia. These companies not only are popular in the US, but they are also reputable globally.
A large group of digital media companies are situated in Los Angeles. According to BuiltinLA, 39 media companies in Los Angeles are shaping the future of content. Content is king for now, and interactive content will be significant for our future.
While digital technologies and interactive media are shaping our culture, we need to consider human relationships. According to a recent Media Trends report by Deloitte:
Everyone is looking to court the consumer—streamers, video game companies, social media services, and advertisers. But courtship is likely only the first step toward building a lasting relationship. In this world of choice, where consumers are "the belle of the ball," we wanted to understand their behaviors, how they differ, and how M&E companies can best position themselves as long-term partners.
The eyes are on California for enhancing machine-human relationships.
Congratulations to young digital entrepreneurs and established digital media business owners of California, creating sustainable and interactive digital media for now and giving hope for the future.
Thank you for reading my perspectives.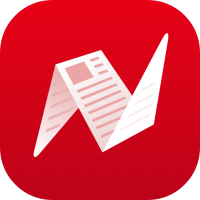 This is original content from NewsBreak's Creator Program. Join today to publish and share your own content.
Related articles on NewsBreak
California Sets the Future of Digital Agriculture & Cognitive Farming
Biotechnology Innovation Excellence & Business Leadership in California