The massive energy expenditure in the crypto world is sparking innovative ideas globally. Miami is one of the most innovative cities in this collaboration as featured in the New York Times recently, thanks to a visionary mayor, crypto savvy residents, and the natural capabilities of the city.
Undoubtedly the cryptocurrency world is shaking the world economy. Many economic eyes are on crypto movements nowadays. More interestingly, crypto has become a sustainability issue globally. Crypto mining affects the globe ecologically.
Crypto is not just a topic for economists, bankers, business people, and financial advisors anymore. It is a serious matter for governments, environmentalists, ecologists, sustainability experts, energy and utility policymakers.
How does digital currency affect sustainability?
The short answer is the electric power required for crypto mining. Crypto mining requires extensive computer power in terms of processing complex algorithms. This computing process consumes substantial electrical power consumed by advanced computer systems.
Ethereum, one of the largest crypto networks, consumes excessive energy, adversely affecting sustainability. Many attempts from business, economy, and technology leaders make Ethereum and other blockchain networks more energy efficient.
There is a sharp rise in energy consumption of Ethereum in 2021 as shown in the following diagram.
Some new approaches, methods and techniques are making good progress. For example, according to Wired, a blockchain tweak could fix crypto's colossal energy problem. Ethereum is slowly moving to a proof-of-stake algorithm. The article asks: "Is that good news for the climate?".
An IEEE Spectrum paper by Peter Fairley points out that Ethereum Plans to Cut Its Absurd Energy Consumption by 99 Percent. The report highlights the Ethereum cryptocurrency is going on an energy diet to compete with more efficient blockchains.
According to Digiconomist:
Ethereum has plans to change its proof-of-work algorithm to an energy-efficient proof-of-stake algorithm called Casper. This change would minimize energy consumption and will be implemented gradually according to the latest roadmap. For now, Ethereum is still running on proof-of-work completely. In its current state, the entire Ethereum network consumes more electricity than a number of countries.
The following diagram depicts current single Ethereum transaction footprints.
Ethereum.org blog makes an interesting comparison for energy consumption of Bitcoin, Ethereum PoW, and Etheruem PoS.
"If energy consumption per-transaction is more your speed, that's ~35Wh/tx (avg ~60K gas/tx) or about 20 minutes of TV. By contrast, Ethereum PoW uses the equivalent energy of a house for 2.8 days per transaction, and Bitcoin consumes 38 house-days worth."
The Crypto world is very complex. As it is new and grows exponentially, it brings many concerns stemming from unknowns and imminent risks. Valuations, structures, and legalities are the critical focus points. Therefore, governments need to interfere and regulate the industry for the benefit of all citizens.
Not only energy but also legal concerns proliferate. While some countries restrict the use of cryptocurrencies like Bitcoin, and some countries even prohibit its use, the US federal government and state governments are supportive of it.
Many government organizations take crypto very seriously. Some of them act in agility and create necessary laws to govern this complex and innovative financial construct. For example, the Texas governor recently signed a crypto bill into law.
Texas Governor Greg Abbott's signing of a new law is the first step in creating a solid business foundation for cryptocurrencies in the state. This formal recognition gives confidence to investors and creates a certain legitimacy to crypto-assets which it had lacked in public perceptions.
After this background, in this article, I want to introduce some exciting progress in Miami, Florida which was especially ignited by Mayor Francis Suarez.
Crypto Movement and Progress in Miami, Florida
Miami's mayor, Mr Suarez, is very outspoken. He voices his thoughts, feelings, and plans publicly in several online forums and in social media. The focus of Mr Suarez is sustainability. He shows his leadership thinking ahead of his time. He emphasizes Miami's future on clean and cheap nuclear power as a source of energy for crypto mining.
Location does not matter for crypto mining. These miners require two critical resources: a high-speed internet connection and cheap energy for computing power. High-speed internet is not a big problem in the US except in a few states like Montona. Internet speed, even in those states, is not a show stopper. However, energy requirements really matter.
I came across many social media sentiments on the love of Algorand by the Miami mayor. Algorand is new crypto getting attention from crypto enthusiasts globally. For example, a viral post on Reddit has titled "Miami Mayor uses Algorand wallet and demonstrates how fast and easy it is to transfer funds!"
The conversation with the Mayor is shared in a YouTube video.
One of the reasons Algorand gets such attention is that this cryptocurrency is hosted by a highly energy-efficient network that is carbon neutral.
The official site of Algorand on Reddit points out that Algorand is the world's first open-source, permissionless, pure proof-of-stake blockchain protocol designed for the future of finance. Turing Award-winning cryptographer Silvio Micali founded it. Algorand has comprehensive documentation in Wiki format covering the history and details of the program.
Since mayor Suarez supports Algorand, it is believed that it will find a good home in Miami. For example, the MiamiHerald reports that "This $400 million crypto venture fund is betting $25 million on Miami blockchain startups".
This article informs that Atlanta-based Borderless Capital is announcing the creation of the Borderless. Miami fund, which will use the millions to seed startups using the Algorand blockchain and Algo coin. It also creates an Algorand Miami Accelerator in collaboration with Circle, another heavyweight in the crypto world.
Coindesk assigned a page tagged for the name of Mayor Francis Suarez. The page includes recent news, reports and articles related to cryptocurrency progress in Miami. A few articles and reports attracted my attention.
One interesting post related to the content of my article was by Jamie Crawley titled Miami Mayor Wants City to Become Bitcoin Mining Hub. The article points out that Mayor Suarez would love for Miami to become a bitcoin mining hub to harness the city's nuclear power capability, a clean energy supply that's essentially unlimited. According to Suarez, the article also adds that solar and hydrogen-powered technology could also enter this mix in the future.
In this interview with Laura Shin on Twitter, Mayor Suarez points out that the national security reasons are motivation because there is an unease about 90% of mining being done outside the U.S. The tweet quotes "how Miami Mayor reconciles his interest in Bitcoin, which some say has an outsized environmental impact, against his love for Miami and his desire to mitigate the effects of climate change there".
Mayor Suarez has a government profile on miamigov.com and is active in social media such as Reddit, Facebook, and Twitter. You can follow updates on his Twitter account.
Miami is a city with one of the largest expatriate populations in the US. As a result, many residents, instead of using traditional bank accounts, use crypto for money transfers overseas.
This view is shared widely in the press and social media. For example, Business Insiders published an article title "Miami could become the crypto capital of the world, with help from its large expatriate population, say, finance experts".
With the passionate leadership of Mr Suarez, natural energy sources of the city, and widespread acceptance by residents, Miami can be a central location for crypto mining and trading in the US.
This innovative approach can contribute to the city's business and economic development, leading to the spread of this imminent technological and economic construct globally.
Congratulations to the Mayor and citizens of Miami for leading this innovative technology and in developing compelling business opportunities. Exciting times are in the offing for Miami.
Thank you for reading my perspectives.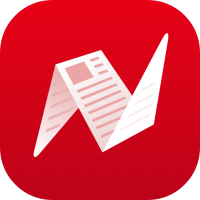 This is original content from NewsBreak's Creator Program. Join today to publish and share your own content.
Related articles on News Break
Texas Governor Informs Signing A Cryptocurrency Bill Into Law
Dilemmas Of ICOs And The Rise Of DeFi
North Carolina is Getting a $1B Slice of the $430B Apple Pie