The content moderation issue is being escalated in the US.
I recently posted an article titled "Why Florida Government Focused on Content Moderation from a Different Angle: And how others react to this perspective" on News Break.
My purpose in penning the article was to discuss the impact of content moderation on the economy, business, politics, freedom of speech, quality of life, international collaboration, and society's overall well-being. Content moderation is a costly and tedious activity for large social media platforms. And many experts believe that moderation is essential for social media platforms.
The inspiration of the article was a law introduced by the Florida government as the first of its kind attempting to regulate how social media organizations moderate online content.
When researching for the article content, the sentiments on social media showed that if people from Florida post harmful materials to Facebook, Twitter, or YouTube and if these social media organizations ban the harmful material, those people can sue those organizations.
Now, this situation is what happens on a broader scale.
According to a news article on Reuters earlier today, "Trump sues Facebook, Twitter and Google, claiming censorship". The lawsuit includes CEO Mark Zuckerberg, CEO Jack Dorsey, and CEO Sundar Pichai.
In the video attached to the Reuters news article, Donald Trump made the announcement publicly. There were no comments from Facebook, Twitter, and Google on this article and several other posts that I reviewed earlier today.
This event may be interesting progress in social media censorship. I posted an article about the implications of Twitter suspending Trump's account to News Break in January 2021. Since then, the issue is widely discussed in the press and social media.
The important law for the United States is Code 230 (Protection for private blocking and screening of offensive material).
As mentioned in the previous article, only Florida has a law for social media moderation allowing people to sue private organisations, but this new law in Florida was blocked by a judge on 3rd July with the premise of a potential violation of free speech.
In an article on CNBC, titled "Trump sues Twitter, Facebook, Google — and immediately begins fundraising off the effort", an interview with a law professor was mentioned. The article quotes Vanderbilt University law professor Brian Fitzpatrick in a phone interview by CNBC, who said:
"I think the lawsuit has almost no chance of success. The tech platforms are private entities, not government institutions, and therefore the plaintiffs' claims about constitutional violations do not hold up. I think this is just a public relations lawsuit and I'll be honest with you, I wouldn't be surprised if it ends with sanctions against the lawyers for filing a frivolous lawsuit."
Professor Brian Fitzpatrick might be right considering the sentiments on social media. Many people believe that the constitution does cover private entities like Facebook, Twitter, and Google. They have the right to block offenders based on their policies and guidelines.
Here is a recent YouTube video highlighting this common perspective.
I read many tweets from people I follow on Twitter.
Here is the most recent one on my Twitter feed.
I believe Facebook, Twitter, and Google may comment soon as the issue is escalated in social media today. Let's see what type of results we may get from these lawsuits. There are no dull moments in social media especially when politicians get involved in these platforms.
Freedom of speech is a vital point for citizens however the constitution has the final say on it.
Thank you for reading my perspectives.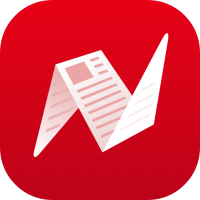 This is original content from NewsBreak's Creator Program. Join today to publish and share your own content.
Related articles on News Break
Why Florida Government Focused on Content Moderation from a Different Angle
Implications of Donald Trump's Twitter Account Suspension
A Disciplined Social Media Fast Was The Best Decision For My Mental Health And Well-Being