Governor Jared Polis signed a bill into law in June 2021: "Sustainability of the Transportation System". The primary purpose of the law is to fix Colorado's underfunded transportation system and make it more sustainable.
Elimination of human intervention via technology is a common trend in the transportation industry. Courier drones, self-driving cars and trucks are prime examples. Now even flying cars, such as by Klein Vision, are on the horizon. And more excitingly, we create space programs and plan to move other planets too.
Before introducing the law, let me give you context for my article and a high-level background on the transportation industry. It appears to be a growing problem in every part of the globe due to increasing population and socio-economic factors.
In a nutshell, the function of the transportation industry is to move people and goods from one location to another. Even though this definition sounds so simple, it is one of the most complex and involved industries.
Apart from cars, aircraft, ships, trains, buses, one of the most prominent aspects of transportation in the US is trucks. According to American Trucking Association:
The trucking industry hauled 72.5% of all freight transported in the United States in 2019, equating to 11.84 billion tons. The trucking industry was a $791.7 billion industry in that same year, representing 80.4% of the nation's freight bill.
The transportation industry evolves rapidly. Government, technology, and business organisations spend and invest billions of dollars in fixing and improving transportation problems. Issues are not only economic, technological, and business-related but also touch on the physical and mental health of citizens. For example, accidents, road rages, and heavy traffic affect the well-being of commuters.
Transportation is a comprehensive sector relating to many other disciplines and facilities such as logistics, infrastructure, environment, climate, and utilities, including electricity, petrol, and gas. Thus, it is a complex problem requiring involvement from a large number of stakeholders in any solution.
From an economic perspective, energy costs, mainly fuel prices, play an essential role for policymakers and lawmakers. These costs also affect investors, primarily due to their impact on stock prices.
There is substantial progress in creating transportation solutions and applications in the ITC (Information Technology and Communication) sector from a technological perspective. AI (Artificial Intelligence), ML (Machine Learning), Cloud Computing, IoT (Internet of Things), Mobility, and Big Data Analytics are prime emerging technology examples used for transformation systems and applications.
From a futuristic perspective, self-driving cars, busses, and trucks are on the technology plan. In addition, many large vehicle organisations are working on creating AI-driven and IoT enabled vehicles in smart cities.
Many states in the US have experienced transportation problems. Crowded subways and road conditions are discussed a lot in the press and on social media. There are many groups and political organisations such as Fix Our Damn Roads on Facebook.
In social media, sentiments show that roads are problematic in large towns such as in Denver. For example, in a recent article published in the Denver Post, Denver drivers are wasting $2,000 a year thanks to poor road conditions, traffic study finds. And commuters spend 62 hours on the road.
The Denver Post article points out that:
"Approximately 1.1 million full-time jobs in Colorado in key industries like tourism, retail sales, agriculture and manufacturing are dependent on the quality, safety and reliability of the state's transportation infrastructure network. Annually, $305 billion in goods are shipped to and from Colorado, relying heavily on the state's network of roads and bridges. The value of freight shipped to and from Colorado sites is expected to increase 82% by 2045."
An article on Westword asked, "Why Denver Has Become a Terrible City for Driving?" Another article on this publication by Michael Roberts in 2018 is titled "Why Colorado Is One of the Worst States for Drivers":
Colorado drivers also pay more to maintain their vehicles. The average annual cost for parts and repair here is $376 versus $365 nationally. And folks here pay a lot more for insurance: $1,547 per annum, nearly $200 more than the $1,365 average for all fifty states. "That's a significant one," Garcia emphasizes. On top of that, Coloradans are much more likely to have their car stolen than are residents in other parts of the US. The national average is 237 thefts per 100,000 residents. In Colorado, it's 390.
After this brief background, I want to introduce good news addressing Colorado's transportation problems sustainably.
Governor Jared Polis signed a transportation bill into Colorado state law. The purpose of the law is to fix Colorado's underfunded transportation system and make it more sustainable.
The title of the bill is "Sustainability of the Transportation System".
Summary of SB21-260:
"Concerning the sustainability of the transportation system in Colorado, and, in connection therewith, creating new sources of dedicated funding and new state enterprises to preserve, improve, and expand existing transportation infrastructure, develop the modernized infrastructure needed to support the widespread adoption of electric motor vehicles, and mitigate environmental and health impacts of transportation system use; expanding authority for regional transportation improvements; and making an appropriation."
Senator Stephen Fenberg, Senator Faith Winter, Representative Alec Garnett, and Representative Matt Gray are prime sponsors of the bill. The 163 pages text of the bill is informative for citizens and covering many aspects of transformation in the state. This comprehensive bill covers guiding strategies for a decade between 2022 and 2032. You can read the details of the bill from this PDF document hosted on the Colorado government website.
This bill, SB21-260, is projected to raise $5.4 billion by the 2031-32 fiscal year, 70% of which would come from new fees. Those fees will kick in starting July 2022 on everything from gasoline and diesel fuel purchases, retail deliveries, ride-hailing services, electric vehicle registration and car rentals.
The bill's outcome is expected to support Colorado's transportation projects, infrastructure, and incentives for citizens to use electric vehicles. It granularly covers car rentals, electric vehicle registration fees, diesel fuel purchases, online retail deliveries, and gasoline purchases.
Colorado Department of Transportation is active on social media. The department has a Twitter account tweeting important information such as road closures and accidents to the citizens. You can follow the handle @ColoradoDOT on Twitter.
For real-time closure and road condition updates, citizens can sign up for text alerts at coltrip.org and by calling 511. The department also has an innovative way to provide helpful information to citizens using a Linktr.ee page.
The public transportation system in Denver is developed; however, due to growing population and tourism demands, the system requires further improvement.
The new law looks strategic and promising to create a sustainable transportation solution in Colorado.
Congratulations to the state citizens to have this valuable law securing the future of transportation in Colorado.
Thank you for reading my perspectives.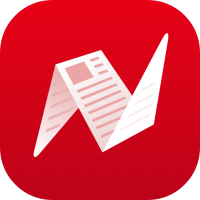 This is original content from NewsBreak's Creator Program. Join today to publish and share your own content.
Chicago is a Smarter City Thanks to the Internet of Things & Array of Things
The Emergence & Implications of Telemedicine & Telehealth for the US Healthcare System
Biotechnology Innovation Excellence & Business Leadership in California