With an abundance of IoT solutions and the introduction of AoT, Chicago distinguishes itself as one of the smartest cities globally.
IoT (Internet of Things) solutions are used in many facets of our lives. These solutions control our business, economy, and well-being. We use these solutions at home, at work, and in our communities.
IoT can be considered an extended intelligence in our lives by providing the connection of smart devices and massive data that transforms into knowledge and real-life actions. We use IoT solutions to manage our homes, workplaces, cars, children, seniors, patients, and even cities.
IoT is one of the most important emerging technology stacks. It is growing so fast that, according to Statista, 30.9 billion IoT units will connect by 2025. It is estimated to be around 14 billion in 2021. IoT has a substantial impact on our economy and the way we do business and e-commerce.
I posted several articles about IoT on News Break, providing business, technical, and design background. My intention in this post is how IoT is a significant industry in Illinois, especially in Chicago.
To set the context, one of the critical use cases of IoT is the provision of smart cities.
A smart city uses various IoT sensors and other electronic devices to collect valuable data, analyse them and optimize resources accordingly. Some everyday use cases for smart cities can be electricity, water, gas, transportation, traffic management, waste management, crime detection, public safety, and improvement of hospital services.
Another important concept related to IoT is the Array of Things (AoT). This is a critical term for smart cities. AoT is a collaborative effort among scientists, universities, federal and local government, industry partners, and communities to collect real-time data on the urban environment, infrastructure, and activity for research and public use.
One of the enablers of AoT 'cyberinfrastructructure' in the US is the Sage project. The Sage project aims to design and build a new kind of national-scale reusable cyberinfrastructure to enable AI at the edge. Sage will be tested both in AoT and NEON (National Ecological Observatory Network) with enhanced climate and environmental measurement capabilities.
The term cyberinfrastructure is worth mentioning in the AoT context as it describes the research environments that support advanced data acquisition, data storage, data management, data integration, data mining, data visualization, and other computing and information processing services distributed over the Internet beyond the scope of a single institution.
The WIFIRE project is an example of 'cyberinfrastructure'. WIFIRE was funded by NSF 1331615 under CI, IT Research and SEES Hazards programs.
AoT initiatives are empowered by IoT, Edge Computing, and Cloud Computing. A unique platform for AoT is the Waggle Platform. This platform is part of a research project at Argonne National Laboratory to design, develop, and deploy a novel wireless sensor platform with advanced edge computing capabilities to enable a new breed of sensor-driven environmental science and smart city research.
As pointed out in the following diagram from ESI Thought Lab, the use of IoT and artificial intelligence (AI) tops the list for collecting data in hyperconnected cities. Other key data types for determining smart cities are citizen satisfaction, business, channel use, administrative, and social media. In addition, there are several more variables for consideration.
Chicago Smart City Leadership
How do IoT and AoT relate to Chicago?
Chicago is one of the smart cities. In a research report by ESI Thought Lab, In 2019, Chicago was selected as one of the leading cities in the top 100 globally. In fact, Chicago was recognized in the top 25 leading cities. In addition, it was reported in the top 12 smart cities of the US in 2020 by digi.com.
Living in smart cities matters for citizens. According to the Deloitte Managing Director (Piyush Pandey), the smartest cities can become more inclusive through service design, infrastructure planning, and mobility solutions, enhancing liveability and driving more sustainable development and economic growth for all.
Here is an informative video on the Chicago smart city demonstration showing the operation, management, and monitoring by leveraging IoT.
Smart cities not only create and use data effectively but also share it with their citizens. For example, Chicago is a data-rich city. The city has an open data portal that lets citizens find city data, facts about the neighborhood, and allows them to create maps and graphs about the town. Citizens can freely download the data for their analysis.
Many datasets are updated at least once a day, and many of them are updated several times a day. The open data portal is required under an Executive Order signed by Mayor Rahm Emanuel on December 10, 2012. The open data portal is a valuable service for citizens.
IoT and AoT are all about data and user applications. Chicago has four breakthrough applications for citizens. They are the Open Grid, Chicago Health Atlas, 311 Service Tracker, and Digital Collections.
The Open Grid is the most exciting one of these apps. Using this app, citizens can explore the health of their neighborhood, city services requested through 311, and points-of-interest in a single, easy-to-use interface. In addition, they can quickly search using keywords or use filters to discover the data they need.
You can learn about the Open Grid from this short YouTube video.
IoT and AoT solutions aim to create sustainable environments. The Chicago AOT project was launched in 2016. It includes a network of sensor devices mounted on light posts collecting real-time data on environmental surroundings and municipal activity.
Chicago has a sustainable operations plan. "To lead by example, the City of Chicago has developed this Sustainable Operations Plan for conducting day-to-day operations at City facilities in a sustainable manner. It provides actions for management, employees, and departments to implement as part of their daily operations. This plan intends to remind departments to make environmentally conscious decisions and to integrate sustainability measures as a standard practice into everything we do."
Another distinguishing factor for Illinois is IoT business capability. Many IoT designers, developers, and implementors work on various IoT projects such as Blockchain, AI, Big Data, Mobility, and custom software development. You can find these companies curated by the Goodfirms. Top IoT companies in Chicago are also listed on the BuiltInChicago website.
There are many IoT service providers in Illinois. It is not feasible to cover all, but I'd like to briefly introduce a few smart city concepts to give you an idea of the scope of work they cover.
Situated in Chicago, CCC develops AI and Cloud-based IoT applications for the automotive and insurance industries. They have a platform called CCC ONE, which connects 350+ insurance companies and 24,000+ repair facilities.
IoT is used for the safety of our beloved ones. JIOBIT is a company providing IoT applications with real-time location tracking for children, seniors, and even pets. In addition, this globally recognized device featured in many IT publications comes with reliable and high encryption security.
A smart fridge is another necessary IoT solution. A company called Farmer's Fridge uses automated smart fridges to keep chef-curated meals and snacks for citizens.
They deliver this service to keep people healthy and donate unpurchased food to community members in need. You can even land a fridge to this company.
Advertisements and promotions for local businesses are significant for a healthy economy. To this end, there is an AI-based IoT solution in Chicago by a company called Cooler Screens.
The Cooler Platform is a first of kind media and merchandising platform. Their software powers captivating, immersive experiences for shoppers. It is worth checking the platform capabilities.
Another noteworthy and globally reputable IoT company in Chicago, Fluidmesh, acquired by Cisco, provides outstanding wireless products and services to smart cities. For example, urban video surveillance, connected vehicles, and industrial automation are this company's mission.
Conclusions
The success of IoT and AoT not only shines because of these fantastic business organisations but also from a supportive government and collaborating citizens in Illinois.
Smart cities offer sustainable lifestyles. IoT solutions and the AoT initiatives help us create these cities.
Congratulations to Chicago for being a role model in this critical and futuristic approach for society.
Thank you for reading my perspectives.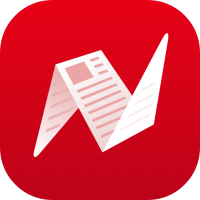 This is original content from NewsBreak's Creator Program. Join today to publish and share your own content.
Related articles on News Break
Startup HealthTech Champions Strive for Well-being of Citizens in Tennessee
The Emergence & Implications of Telemedicine & Telehealth for the US Healthcare System
Biotechnology Innovation Excellence & Business Leadership in California