Many tech start-up ventures are flourishing in this fascinating city.
Something is special about Seattle as far as computer technology is concerned. As a technologist, I have been observing technological developments in Seattle since 1986 when Microsoft moved to the Redmond campus, in the Seattle metropolitan area, and other offices in Bellevue and Issaquah.
According to the US Bureau of Labor Statistics (BLS), Seattle had 174,740 computer and mathematical jobs, accounting for 8.9% of local area employment, significantly higher than the 3.3% share nationally in 2020. In addition, the average hourly wage for this occupational group locally was $61.42, significantly above the national wage of $46.53.
BLS had looked at the details of this profession. Some of the larger detailed occupations within the computer and mathematical group included software developers and software quality assurance analysts and testers (92,710), computer systems analysts (16,190), and web developers and digital interface designers (15,100).
For instance, web developers and digital interface designers were employed at 6.9 times the national rate in Seattle. Another large group, software developers, software quality assurance analysts and testers were at 4.5 times the US average.
In 2016, Seattle hit the top of the top 10 list in the US. This list by Statista shows the share of the working population employed in technology-type occupations in the ten cities considered to be the best for tech start-ups in the US. According to GeekWire, Settle was still #1 in tech talent in 2020. And the same result was reported by BuiltInSeattle in 2021.
As confirmed by BLS, among the higher-paying jobs in this group were computer and information research scientists, software developers, software quality assurance analysts, and software testers. The average hourly wages were about $70.68.
At the lower end of the wage scale were computer user support specialists ($30.88) and computer network support specialists ($44.50). Detailed data for the computer and mathematical occupations are presented in table 1. A complete listing of detailed occupations is available at this link.
Why does Seattle depict these shining scores in the tech industry?
The first idea coming to my mind is innovative tech companies choose Seattle as their headquarters. Everyone knows about Microsoft, Amazon, Salesforce, and Instructure. But there are so many more. You can search them at this link.
I reviewed a remarkable report posted by Adrienne Teeley on the BuiltInSeattle site. The opening of the report is a piece of excellent news for Seattle citizens: "Seattle closed out the decade with a bang, with local start-ups raking in a collective $3.5 billion in venture capital last year".
In this report, Adrienne makes an interesting observation:
"While some of its larger technology companies continue to draw skepticism from lawmakers, Seattle techies have a ton of alternative employment options at smaller, mission-driven start-ups. Take the 50 Seattle-based start-ups listed here, for example. They're combating fake news, creating machine learning algorithms that can decorate a home, formulating new haircare products and even building the next moon rover."
I enjoyed reading the mission and goals of these young start-up teams listed in this featured 50 list. These ventures are very young. The oldest ones are three years old. They are truly inspiring. Each venture statement in this resource gave me different perspectives and insights on problems being solved in Seattle.
Adrienne advises us to:
"keep an eye out for these start-ups in the coming year to make a big impact on Seattle, the tech community at large and maybe even the moon". And I like the optimism of "anticipating a new decade that promises advances in tech".
There are astonishing start-up companies in Seattle that hit the press and social media.
According to an article on Forbes, a Seattle software start-up company raised $25 million to help immigrants come to the US. in 2021. Boundless Immigration helped 70,000 customers with their visa and citizenship applications. Even the New York Times and Bloomberg praised the achievements of Boundless Immigration.
According to a Tweet, a Seattle based start-up raised $20.5 million to help other companies "go green!" in 2019.
The future of tech talents
The future is bright for computer and information technology professionals.
According to BLS:
"Employment in computer and information technology occupations is projected to grow 11% from 2019 to 2029, much faster than the average for all occupations. These occupations are projected to add about 531,200 new jobs. Demand for these workers will stem from greater emphasis on cloud computing, the collection and storage of big data, and information security. The median annual wage for computer and information technology occupations was $91,250 in May 2020, which was higher than the median annual wage for all occupations of $41,950".
Here are the top 10 highest paying jobs according to BLS "Computer and Information Technology Occupations" handbook updated 14 May 2021. You can access wage stats for all other professions in Seattle, Tacoma, and Bellevue regions in this link.
The IT Job market is constantly extending and merging with other markets. A research paper by the O.G. Analysis outlining the US IT market size and growth opportunities until 2026 states
"Increasing software AI and automation, adoption of Data Analytics in end-user industries, along with the scope and potential for the global information technology market are likely to have a significant rise in the forecast period".
The O.G. Analysis is also touching on mergers and acquisitions in IT. "Growing acquisitions in the IT industry is significantly impacting the growth of the IT. industry over the last decade. Acquisitions and investments are witnessing a massive change in the technological industry
From the University of Washington Tacoma To Healthcare Industry In AI
Talking about acquisitions, another tech start-up company was acquired by a large tech company recently. Tegria announced the acquisition of KenSci a few days ago, as mentioned in an article published on News Break. Tegria has over 3,000 professionals working together to bring solutions that help drive healthcare transformation.
This is important news for Settle because it is inspiring for other tech start-up ventures. KenSci had started as a small project at the University of Washington Tacoma. The venture grew so fast that it is now a leader in solving the healthcare crisis with AI in the US.
The KenSci team is solving the most challenging problems in healthcare. They understand the issues of telemedicine and telehealth that I introduced in this article on News Break titled "The Emergence & Implications of Telemedicine & Telehealth for the U.S. Healthcare System".
You can learn a lot from this interesting online discussion with Eve Gelb, Senior Vice
President of SCAN Health. Healthcare Services, Kathleen McGrow, Chief Nursing Information Officer, Microsoft, and Corinne Stroum, Vice President, Cost and Utilization, at KenSci. They discuss Medicare Advantage and Machine Learning.
Technology is not only critical for Seattle but also for the entire US economy. Information Technology (IT) is proliferating. All other industries depend on IT.
Every business organization has an IT department. Big Data, Artificial Intelligence (AI) and the Internet of Things set our business and economic future. We already reap the benefits of these emerging technologies in many walks of life.
Congratulations to the citizens of Seattle city to be a role model in the technology field.
The future looks bright for this great city.
Thank you for reading my perspective.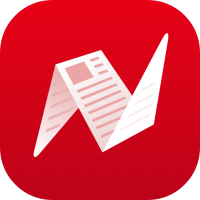 This is original content from NewsBreak's Creator Program. Join today to publish and share your own content.
Other technology-related articles on News Break
North Carolina is Getting a $1B Slice of the $430B Apple Pie
Massachusetts Lawmakers Request Firmer Rules About Controversial & Invasive AI Surveillance Technology