Is there a way to make ICOs (Initial Coin Offering) work in the rise of DeFi (Decentralized Finance)? The crypto world is talking a lot about ICOs and DeFi. While America is warm to ICOs, China and North Korea banned their use. Many other countries are evaluating ICOs. There is no consensus on the future of ICOs. It is unchartered territory. Valuations, structures, and legalities are the critical focus of ICOs globally. I provide informed perspectives in this article.
On the one hand, we hear success stories from entrepreneurs every day. But, on the other hand, a plethora of scams and unregulated unpredictability shake the confidence of stakeholders.
To give you an idea of the earnestness and urgency of this issue, I want to provide you with four recent cases and concerns as documented by Coindesk.
Fraud Alleged at Three Israeli ICOs That Raised $250M — June 2021:
"As reported by The Times of Israel on Monday, the lawsuit filed May 25 claims token sales from Sirin Labs, Stx Technologies Limited (Stox) and Leadcoin had raised $250 million in total from investors, but the companies didn't develop products as investors had been promised."
Blockchain Consultant Pleads Guilty to Extortion Charge — April 2021:
"Michael Hlady, an associate at blockchain consulting firm Alchemist, pleaded guilty on Monday to conspiring to extort a startup company for millions of dollars in the cryptocurrency ether (ETH, +4.76%). He now faces up to 20 years in prison and a fine."
Centra Tech Co-Founder Gets 8 Years for Crypto Fraud — March 2021:
"Sohrab Sharma, aka "Sam Sharma," a co-founder of the cryptocurrency firm Centra Tech, has been sentenced to eight years in jail for conducting an illegal initial coin offering (ICO) that fleeced investors of $25 million".
US Man Sentenced to Prison for Embezzling $20M of ICO Investors' Funds — January 2021:
"Jerry Ji Guo, 33, was handed a six-month sentence by U.S. District Judge Beth Labson Freeman and ordered to pay nearly $4.4 million in restitution after he had pleaded guilty to initial coin offering (ICO) fraud".
There are many more reported and documented incidents in America and other countries. These types of news undoubtedly concern the investors.
ICOs revolve around cryptocurrencies. Crypto news is vibrating the world. While some countries are trying to ban them, other countries are giving green lights.
For example, as reported by Tanzeel Akhtar on Coindesk a few days ago, "El Salvador became the first nation in the world to recognize bitcoin as legal tender and mandate that all businesses in the country accept it as payment."
The central premise of ICOs is to provide a mechanism for startups to raise funds by selling crypto tokens to their potential investors.
From a historical perspective, ICOs hit the headlines in 2017. As pointed out in a report by Coindesk, ICOs exceeded VCs Venture Capitals (VC) in 2017. While VCs produced $295 million, ICOs produced $327 million in funds.
From my review of the recent news in the crypto world, there is an ongoing comparison of ICOs with DeFi. Even though ICO and DeFi are different concepts, they also relate from entrepreneurial investment perspectives.
While ICOs has seen extreme risk due to recent attention paid by the SEC (U.S Securities and Exchange Commission) with warnings and finally its first enforcement against an ICO for securities law violations, the DeFi field has not experienced a regulatory intervention yet.
In the crypto world, there is a comparison of De-Fi to replace ICOs. However, there are persuasive arguments on why we shouldn't put DeFi and ICO in the same row.
De-Fi has become so popular and compelling that some experts like Martin D. Weiss, the founder of Weiss Ratings, call it "the greatest money revolution of all time".
According to MoneyShow, Weis Rating is "the nation's leading provider of 100% independent grades on stocks, mutual funds, and financial institutions, as well as the world's only rating agency that grades cryptocurrencies". Forbes called Mr Weis "Mr. Independence". The US Government Accountability Office reported that the Weiss insurance company ratings outperformed those of his closest competitors by a factor of three to one.
According to Pantera Capital CEO Dan Morehad, DeFi has more chances to grow 100X in the next five years than Bitcoin, as discussed in this YouTube video.
Current public perceptions after new SEC regulations reflect that DeFi does not face scams as ICOs have been facing, as discussed in this article titled "The Death of the ICO: Has the US SEC Closed the Global Window on New Tokens?".
To give you an idea of discussions on social media about ICO versus DeFi, I want to share a Twitter thread of interesting tweets representing opposing views.
The formal position from The U.S. Securities and Exchange Commission on ICOs is: 
"Companies and individuals are increasingly considering initial coin offerings (ICOs) as a way to raise capital or participate in investment opportunities. While these digital assets and the technology behind them may present a new and efficient means for carrying out financial transactions, they also bring increased risk of fraud and manipulation because the markets for these assets are less regulated than traditional capital markets".
The SEC provides regular updates on a web portal called Spotlight on Initial Coin Offerings (ICOs).
Here is the guidance provided by the SEC for the public.
My understanding from online discussions, unlike other countries, the US government does not want to ban ICOs. The main reason for support by the SEC is that ICOs can contribute to innovations planned by startup ventures, and they can contribute to the growth of the American economy.
While the perception of ICOs relates to many scams, there are also many legitimate ventures using ICOs successfully. For example, I know that IOTA, NXT, Ethereum, NEO, and Stratis made noticeable progress in this area as observed in my technology engagements.
Both ICOs and DeFi are complex and fluid financial constructs. Therefore, investment in these areas requires substantial knowledge of crypto technologies, tools, processes, and business models.
These two terms grace the pages of the financial news, and they are expected to flood them soon. Thus, it will be helpful to understand the concept and follow the advice from the SEC and other government organizations.
While there are many hypes and scams, the crypto market is real, exciting, and promising.
Thank you for reading my perspectives.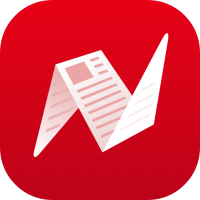 Related article on News Break