Speed to market with high quality is vital for IoT (Internet of Things) solutions. After the architecture and design phases, the next critical phase is development. Unfortunately, in conventional system development using waterfall methods, developing software products took a very long time, many months and even several years in the past.
However, the digital economy changed this situation. Consumers cannot wait very long. They expect products and services faster. So IoT products and services are transformed to meet new consumer demands.
To address the speed requirements, IoT projects are required to use agile methods. An agile approach to development was adopted by IoT service providers including architecture, design, development, implementation, operation, and service support phases.
There used to be a massive gap between development and operations. To close the gap, an agile discipline called DevOps emerged. A new concept of continuous integration has become the core of this method.
DevOps has multiple continuous components. It includes coding, building, testing, packaging, releasing, configuring, and monitoring.
There are many DevOps tools such as source code management, continuous build integration tools, artifact repository, release automation, infrastructure configuration, and application performance monitoring tools.
DevOps methods revolve around automation. They mandate integrating and automating all components as much as possible. Cloud-based services contributed to speed automation.
Transforming to digital services and delivering products fast to market requires substantial automation activities. Design Thinking, DevOps, and agile methods have a particular focus on automation. Automation enables simplifying and speeding up processes.
Technology leaders understood the value of automation. They learned that through automation, they could reduce the number of resources required to maintain manual and tedious systems.
Furthermore, automation can address human errors and effectively resolve potential mistakes. Therefore, employees in agile business cultures do not resist automation; instead, they embrace it.
IoT technical leaders with a particular focus on automation move people to more value-adding roles rather than performing repetitive and boring tasks that computers can undertake. People focusing on stimulating and high-value items also tend to create more innovative solutions. Innovation is essential for creating valuable IoT solutions.
In conventional methods, departments and teams were in silos. Agile changed the landscape. Departmental silos have been proven to slow the whole life cycle, from architecting, designing, developing, implementing, supporting, marketing, and selling products and services.
Departmental silos also impacted the quality of the products due to a lack of an integrated view in siloed cultures. Departments in silos might not know each other's progress and cause some duplication of works or rework. As a result, they may not produce a single integrated product or services meeting consumers' needs.
Even worse, some departments in those traditional settings in the same organizations even compete with each other. It was an undesired situation and caused many organizations to lose their competitive edge.
With the introduction to agile methods and DevOps, the gap between the development and operations team disappeared. Silos have transformed into flatter structures. Integrated team using DevOps now can resolve the issues of isolated and hierarchical structures in agility.
Technology executives pay special attention to collaboration, co-locations, and face to face teamwork rather than having silos and hierarchies. This approach increased the quality of services and contributed to innovative outcomes.
These visionary technology leaders continuously deal with the work culture and ecosystem implications. They strive to break silos. Instead of orders coming from above, they create flat structures, resulting in collaborative self-managing teams with many domain experts as peers.
Teams using agile methods and leveraging DevOps maintain faster collaboration. Technical leaders get involved in managing backlogs. They contribute to the daily management of backlogs setting priorities in integrated teams.
In these flat structures, these technical leaders manage their team's backlog effectively. They perform multiple roles like a scrum master and a product owner. The names do not define them. Instead, by showing their leadership, they focus on keeping the team members accountable for their backlog items.
Since these leaders know the importance of prioritization in DevOps activities, they continuously focus on the priority items and deal with the backlog items based on priority order for accelerated delivery. With their involvement, backlogs run very efficiently and productively. Backlog management is a critical factor of digital transformation sprints, particularly in IoT solutions.
They set priorities using stringent criteria and critical solution considerations. One of the essential aspects is creating a minimum viable product as a key principle of agile methods. A Sprint is the shortest time boxed duration to make the minimum viable product. Consumer expectations, financial constraints, resource issues, and business priorities all have an impact on setting priorities for clearing backlogs.
With the combination of DevOps and agile approaches, IoT solutions come to market in less time with few problems.
Thank you for reading my perspectives.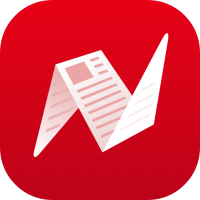 Related articles on News Break
Hardening Security For The Internet Of Things: A Layer By Layer Security Review Approach For The Internet Of Things Solutions
Internet of Things Mandate Agile Solution Approaches
Impact of Hidden IoT Data On Performance of Digital Venture Production Systems
Cost-Effectiveness For High-Performance IoT Solutions Is Not Just An Executive Concern
A Simplified Explanation Of "Things" Within The IoT Technology And Solution Design Context
Integrated Design Of Cloud, Edge, & Fog Computing For Sustainable IoT Business Solutions
Importance of Methodical Approach & Architectural Strategy for IoT Solutions
Dealing With Connectivity And Interoperability Challenges of IoT Solutions Proactively
Managing Complexity Of IoT Sensors, Endpoints, Gateways, And Network Bottlenecks In An Ecosystem