We're here to take back brunch in 2021 and stepping it up with 10 fire courses created for the culinary curious who are not afraid to experience an appetite for something beyond the ordinary. 
Come here for Lunch, Brunch, or Dinner, either way, you won't be disappointed.
Gang's all here. Raise your (tiki) glass to a killer cocktails and reimagine what it means to drink and dine in style. We've got everything from traditional tiki to Private Barrel Selects to Rainbow Mimosa Flights.
Kick your dinner off with some cocktails, The Tiki Classics are incredible.
Trader Vics Mai Tai made with house-blended rums, orgeat, dry curacao, citrus or the Jungle Bird made with Hamilton Jamaican gold rum, Campari, pineapple juice.
They also have an incredible Frose, made with vodka, chateau ste Michelle rose, Lillet rose, and berry syrup. The LA girl is delicious and refreshing as well, made with cucumber-infused vodka, aloe vera, lemongrass, peach, and citrus.
They also have several beer options. Now, in terms of food start with a few appetizers.
The Chips & Guacamole are the perfect way to start your meal, made with fresh tortilla chips, house-made guacamole and you can add salsa Roja or salsa verde for an additional cost.
The lemon hummus is delicious, made with farmers market crudité, chimichurri, olive oil, and grilled pita.
If you're a fan of meat and cheese boards, opt for a charcuterie board. However, if you're into seafood try their Ahi Tartare or fresh Coconut Ceviche made with shrimp, coconut, lime, mint, serrano, cucumber, cilantro, red onion, and radish corn chips.
I'm also a big fan of their Make 'Em Dirty Fries made with cheddar mornay sauce, sour cream, guacamole, and pico de gallo. The South Flower Street Tacos are delicious, made with your choice of steak picado, tempura fried fish, grilled veggies or chicken tinga.
The Truffled Mac 'N Cheese is delicious with pancetta, truffle oil, penne pasta, broccolini, and cheddar mornay sauce.
Also, don't skip out on the Crab Stuffed Mushrooms filled with roasted mushrooms, blue crab, and dijon gremolata.
For entrees, the Rooftop burger is my favorite. It has bacon, cheddar cheese, little gem, tomato, horseradish aioli, brioche, with a side of fries.
The Squash Stack is delicious, made with herb-roasted spaghetti squash, sundried tomato pesto, charred asparagus, braised mushrooms, and basil crisp. Vegan and gluten-free.
Next, try the Prosciutto Wrapped Chicken, with spinach, boursin, au gratin potato, and herbed tomato nage. It's divine.
Finish your meal off with a warm brownie or chocolate chip cookie and order yourself some tea or even another drink while taking in the view.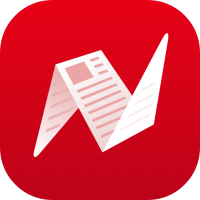 This is original content from NewsBreak's Creator Program. Join today to publish and share your own content.