A woman was recorded attacking Frontier Airlines employees after allegedly learning she is on the "no-fly list" on July 3, 2021 and it's quite disturbing.The video was posted to Reddit's PublicFreakout forum and has gained 5,500 comments, many criticizing her reaction or expressing concern for her children, one of which can be heard crying and asking her to stop as she carries on.
The video shows the woman arguing with an employee at the counter who says "You're not flying with Frontier." The woman insists that she needs a ticket for the next day, but the employee again denies her a flight. Her child cries out, "mommy," before the woman tells her to be quiet. Then, she goes behind the Frontier counter and begins attacking employees, throwing keyboards at them. After leaving the scene for a moment, she comes back, picks up a pole, used to make lines at the ticket counter, and starts swinging it toward the workers. It's uncertain where the incident took place. Many comments included speculation as to why she should be on the no-fly list, such as: "well, now we know why she's on the no-fly list," one user wrote. "It's definitely because of her radiantly, charming personality," another commented.
This is just the latest airport meltdown as the Department of Transportation has reported a record number of complaints since January 2021. On Tuesday, the FAA released the latest fines issued to unruly passengers bringing the total since the start of 2021 to $682,000.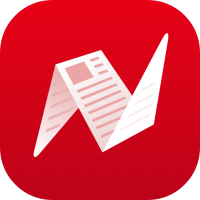 This is original content from NewsBreak's Creator Program. Join today to publish and share your own content.