The Biden Administration is developing new rules and regulations for the way airlines handle extra, a la carte fees such as checked bag fees and seat assignment fees, and is due to release the first of "many" changes in the coming days according to an administration insider.
The new rules will require faster refunds and upfront disclosure of the fees available or that may be incurred. The US Department of Transportation says the plans would "protect airline passengers" and aim to promote fair competition within the industry.
The first proposal, due to be released in a few days, would require airlines to refund extra fees in more circumstances than under the current requirements. They cite two examples: airlines will be required to refund fees for checked bags that arrive late, more than 12 hours delayed for a domestic flight, and 25 hours delayed for an international flight. Currently, refunds are only issued if the bag is totally lost, there's no refund due for late or 'delayed' baggage.
That same proposal would also require the swift refund of optional fees if the service — such as choosing a seat and using Wi-Fi internet — does not work or the passenger chooses not to use it. The current federal rule requiring this type of refund is limited to instances where the airline does not allow the passenger to board the aircraft, therefore not permitting them to use the services paid for.
Typically airlines do not collect fees for WiFi offered on board, but rather the payment is accepted by the third party providing the service. It's unclear how air carriers would handle this new regulation.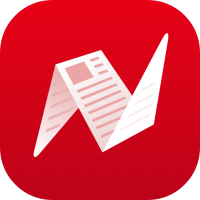 This is original content from NewsBreak's Creator Program. Join today to publish and share your own content.